Training Young Persons in Plant Construction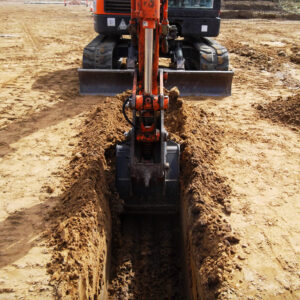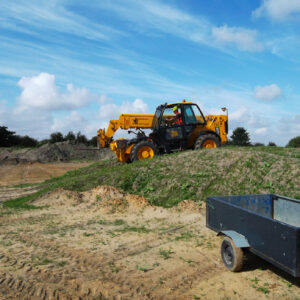 Earlier this year, Moortown Group teamed up with Big Yellow Plant Training who provide in-house Plant Training for Novices and Experienced candidates in the Hull and East Yorkshire area. They also provide CPCS Testing and NVQ Assessment services.
We're pleased to share with you that our partnership with Big Yellow Plant Training has brought about the L1 Introduction to Construction Groundworks course designed by Big Yellow. This is to help address the skills shortage of available groundworkers, and as Moortown heavily relies on this skillset it is absolutely essential we look for ways to maintain a healthy workforce and offer future prospects to anybody wanting to get into the industry. Designed by Big Yellow, the three week training course will give candidates a basic skill set so they could start on site and be productive straightaway. 
The course was advertised through DWP and candidates were put forward after showing interest through their work coaches at the Job Centre, and then later interviewed by our Operations Director, Richard Mitchell and Centre Manager, Tracey Milnes. 

L1 Introduction to Construction – Groundworking 
This three week course will teach a basic level of skills in both Groundworks and Plant Operation for individuals who are looking to work in the Construction and Civil Engineering Industry and have little or no experience. It would also be suitable for individuals who left the Industry and are looking to return. 
The course covers: 
Construction Health and Safety 
Safe use and Operation of Petrol Driven Cut Off Saw 
Cat and Genny 
Introduction to Levelling in Construction 
Basic concreting skills 
Basic drainage skills 
Basic kerb laying skills 
CPCS Ride on roller 
CPCS Forward tipping dumper 
We've had really good feedback from the guys undertaking the training. They are very motivated and enthusiastic to be learning new skills. They have all put in a huge amount of effort so far and they are all extremely grateful for the opportunity. Once the guys have passed their course, they will then be able to begin work on two of Moortown's current sites in Leeds.