It's been a great team effort working alongside Moortown on the former Yorkshire Evening Post site.
It's been a great team effort working alongside Moortown on the former Yorkshire Evening Post site. The quality of work carried out and the health and safety policies were all to a very high standard. Those guys delivered a proactive and professional approach, with a can-do attitude displayed throughout the whole team. You can rely on them to get the job done.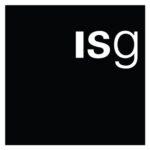 David Carter
Senior Project Manager, ISG
Your commitment to health and safety, quality and willingness to work with the BAM team has been excellent
Your commitment to health and safety, quality and willingness to work with the BAM team has been excellent on what has been a large and complicated project with many different interfaces. The client is delighted with the end product on what is their flagship project, and this is a credit to all involved. We look forward to working with you all again on future projects.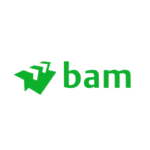 Jonathan Conway
Project Manager, BAM Construction
Excellent commitment to safety
The Moortown Group has an excellent commitment to safety, delivered in line with our own Build Sure Commitments and your staff have shown familiarity with quality requirements.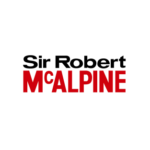 Mark Gibson
Regional MD North East and Yorkshire, Sir Robert McAlpine.
An absolute pleasure to work with
It has been an absolute pleasure to work with the Moortown Group. You guys are, in my opinion, the most professional and dedicated contractors I have ever worked with. The way in which you all conduct and manage your business is second to none.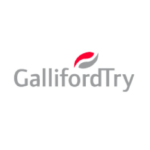 Tom Tasker
Project Manager, Galliford Try.
Really pleased with the quality of workmanship
We were really pleased with the quality of workmanship. The Moortown Group's health and safety policies were also in keeping with our high standards as was the overall management and general housekeeping onsite.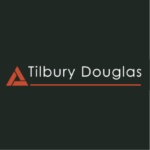 David Dixon
Contracts Manager, Tilbury Douglas
100% satisfaction feedback from our National Quality Auditor
It is extremely rare that we get 100% satisfaction feedback from our National Quality Auditor. We did with the Moortown Group. They fully adopted our systems, something our auditor was very impressed with.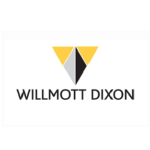 Jamie Stubbs
Build Manager, Willmott Dixon Ltd.
Real added value
We have worked with the Moortown Group since the company's early days. Our combined knowledge and experience have provided real added value to ensure we get things right for both them and the client. We look forward to an even greater future working together.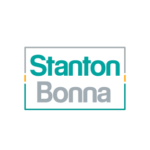 Stanton Bonna Concrete Ltd, Northern Region.
My groundworks contractor of choice
Having worked with the Moortown Group on a number of projects, they are now my groundworks contractor of choice. They possess the skills to drive a project whilst maintaining very high standards for quality and health and safety. The best I have witnessed within the construction industry.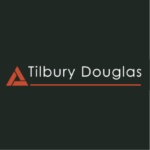 Jack Broomhead
Senior Site Manager, Northern Region, Tilbury Douglas
The Moortown Group is fully committed to achieving and maintaining the highest standard of health, safety and welfare for all employees and sub-contractors.
Our aim is to eliminate and reduce risks through innovation, common sense procedures and professional training. Together, these actions help create a working environment that is free from Injuries and accidents, safeguarding the project team and members of the public at all times. All management staff and operatives receive safety training on a regular basis and training requirements are regularly reviewed by the directors and senior management.
As a minimum qualification all our site managers have attained the Construction Site Managers Safety Certificate (SMSTS) and other site supervisors the Site Supervisors Safety Training Scheme Certificate (SSSTS), along with a First Aid at Work qualification.
View our policies
Health & Safety Policy Statement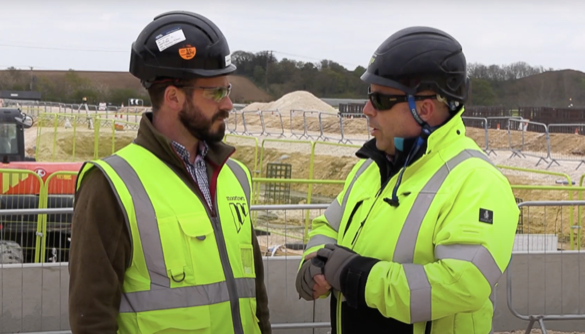 The Moortown Group is a key provider of civil engineering services throughout the education sector. We have worked closely with main contractors on the Government's Building Schools for the Future programme and PFI schemes to deliver new schools, colleges, academies and university buildings.
From flagship hospital developments to more localised community care in the form of medical and health centres, the Moortown Group has worked extensively across the healthcare sector. One of the company's most high-profile projects was its work on the Pinderfields and Pontefract Hospitals Joint Venture (PPHJV) which demonstrated our full capabilities as a multi-disciplined contractor.
From city apartments to student accommodation, major housing schemes and social housing projects, the Moortown Group has adapted its civil engineering and groundworks expertise to suit the demand of an ever-changing market. To date, projects completed have included initial site re-mediation, earthworks, site infrastructure, plot preparation up to DPC as well as hard and soft landscaping.
Our commercial contracts have been both grand in scale and complex in character. Our team has worked on distribution centres, factories, warehousing as well as hotels and offices developments. Often working to tight timescales and adapting to changing requirements, the Moortown Group has built a reputation for providing effective and efficient solutions within the commercial sector.
The Moortown Group has demonstrated its capabilities in this expanding sector by providing civil engineering services to some of the UK's largest blue-chip companies. The company has experience of both new-build and upgrade projects with both often demanding an onsite presence 24 hours, seven days a week. Meeting high expectations and fixed deadlines have been key to securing repeat contracts in a competitive field.
With the growth of the UK health, fitness and leisure industry, the Moortown Group has become a recognised specialist in this thriving sector. Our groundwork and civil engineering skills have allowed a range of projects, including swimming pools, public leisure centre, educational sporting academies, sports pitches, community playgrounds and multi-use games areas, reach completion.
With sustainable energy production one of the key factors in the management of climate change, the Moortown Group has significant experience in working in this important sector. We are able to take on projects from the design stage to completion in the following areas: sub-station construction, fuel storage facilities, waste recycling centres and biomass plants.
Our reputation for reliability and quality work has made us the go to company for a wide range of infrastructure solutions. Whether it's bridges, pipelines, road networks, ports, railways or aqueducts, our integrated approach, coupled with our extensive plant fleet and skilled team of professionals, means we can tackle even the most complex projects.
We have undertaken many projects within this sector, ranging from transforming essential public services to providing key defence infrastructure in locations across the country. This experience means we understand the complexities surrounding the management and delivery of major defence projects and are able to successfully complete projects while adhering to the required standards at all times.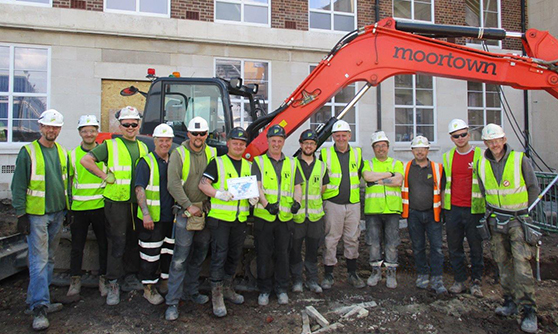 At Moortown Group, we have established a fantastic online Training resource to support all our employees, especially our site operative workers who require inductions and specific credentials at all times. Our digital training clearly emphasises the importance of Health and Safety, and ensures easy access to a range of courses available in the workplace. We believe our system will keep our employees fully informed with everything they need to know, every step of the way.
Training Portal
For all enquiries please get in touch. Let's work together.