Over the course of several years, the Women in Construction movement has acquired an annually dedicated week of recognition and debate. It has highlighted the lack of females in the industry worldwide, yet also serving as an inspiration for young women looking to start their successful careers in this industry. 
In the UK, it has been reported that only 14% are employed within the construction industry, with the majority being made up of administrative and office roles. An even smaller number accounts for women working out on the sites. It is hardly a surprising stat founded in a heavily male dominated industry. However, this percentage is marginally higher than our European neighbours, and with the demand for new jobs in the industry, employment is expected to rise rapidly. These factors may prove to be a great combination of opportunity particularly for women looking to fulfil their potential across the construction field.
We'd like to take this opportunity to shine a light on one of our female site workers, who has spent the last 12 months training as a Project Manager based on the Aire Park project in Leeds City Centre – currently one of our largest active sites. Tanisha has been paving her way in this industry and hopes to be a great role model for other women thinking of a career in construction. Read on to learn more about Tanisha's journey with us.

Becoming a Project Manager
Background & Study Profile
Education institute: Distance Learning
Course name: Construction and the Built Environment (Access to higher learning course – Moving onto a Degree at Leeds College of Building).
Course length: 1– 5 years
Employment: Joined Moortown in February 2022.
Why does this vocation appeal to you?
Firstly, this vocation appealed to me because of my interest in infrastructure and property. I believe construction is more than just the process of erecting a building, it is the creation of a home, the hub of a business, and forming a piece of history. I enjoy executing projects from inception to completion, and doing so as efficient as possible. My start-up company experience required me to work on tight budgets while producing quality outcomes. This alongside my vast experience in operational and project management meant that the role felt like a natural fit. I also think it is important to have a varied and open perspective within the construction and any industry.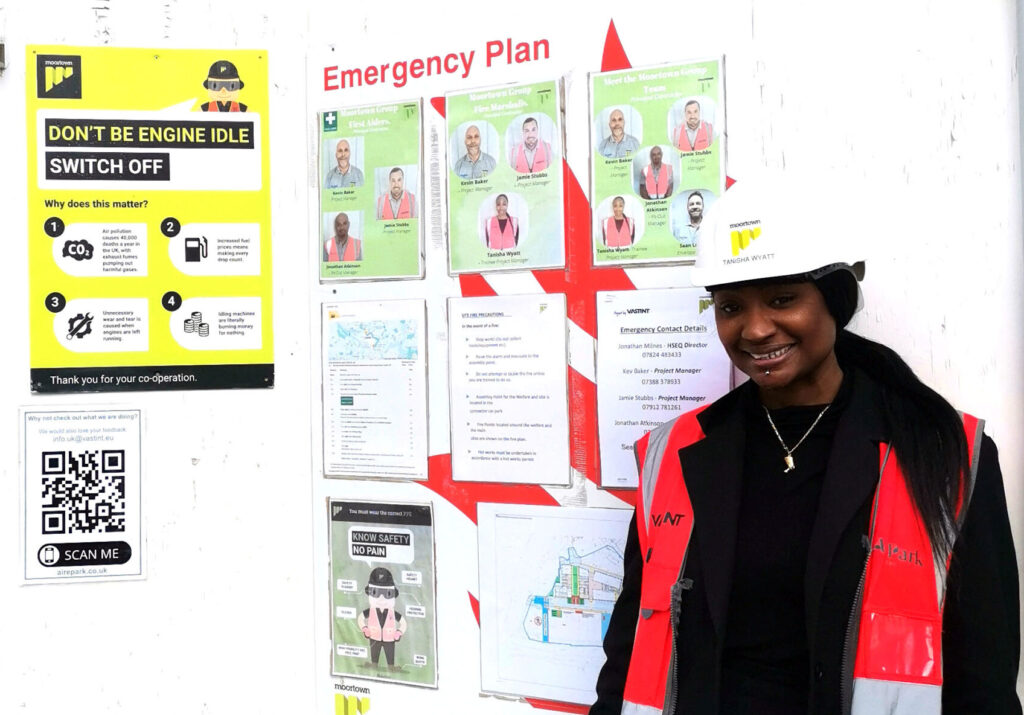 Name one thing you enjoy most about the role? 
The main thing I enjoy about this role is the holistic and diverse nature. I can be learning extensive health and safety on the construction site as well as risk and staff management. It can include learning site logistics, engineering and also design. No day is ever the same.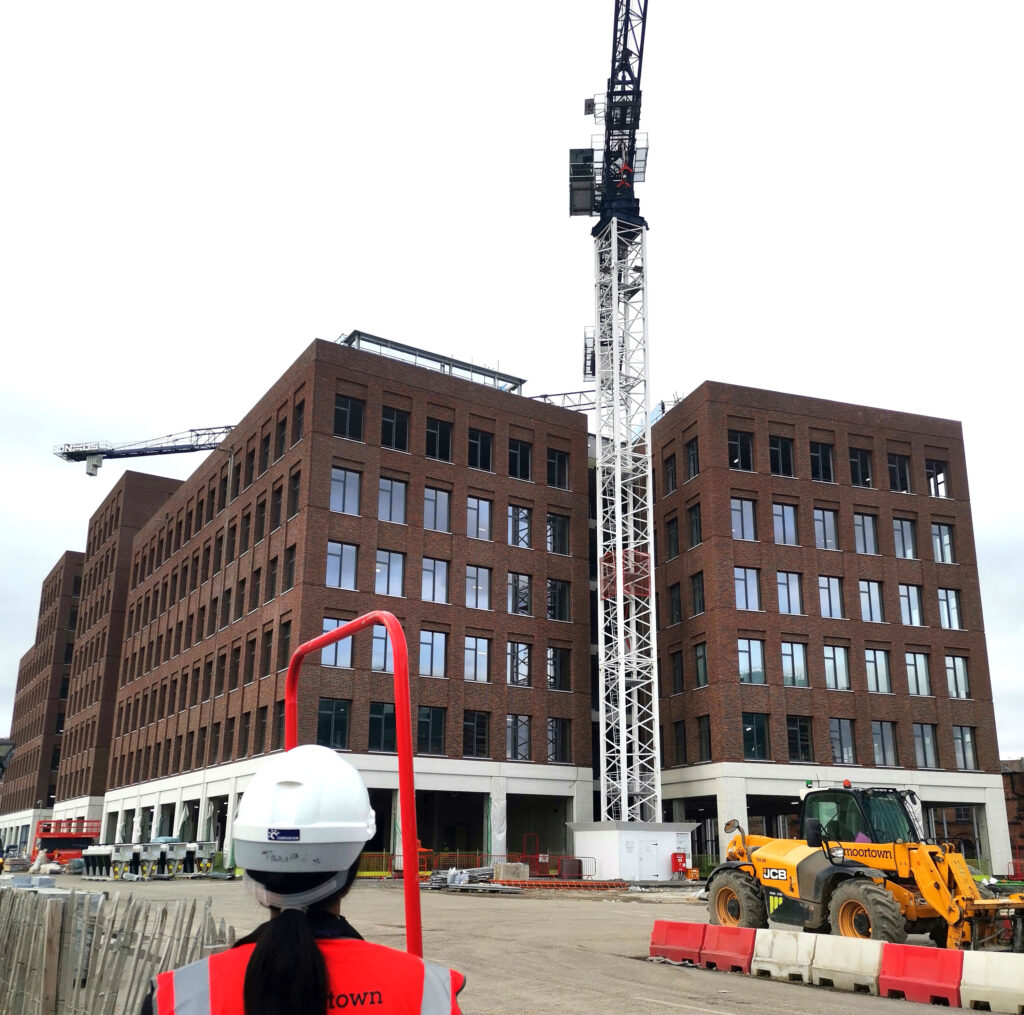 What is the hardest aspect about this role? 
I came to this role with little to no experience of construction, as I had just started my course and initially it was a little hard not understanding things such as the plans, designs and construction terminology. However, within this short period of time I have noticed how my knowledge has developed rapidly and the team I work with on site have been extremely helpful and supportive. I am now competent in BlueBeam software, with a broad understanding of the building processes including groundwork remediation, offsite and pre-fabrication methods. I am now SMSTS trained, a certified mental health first aider and fire marshal.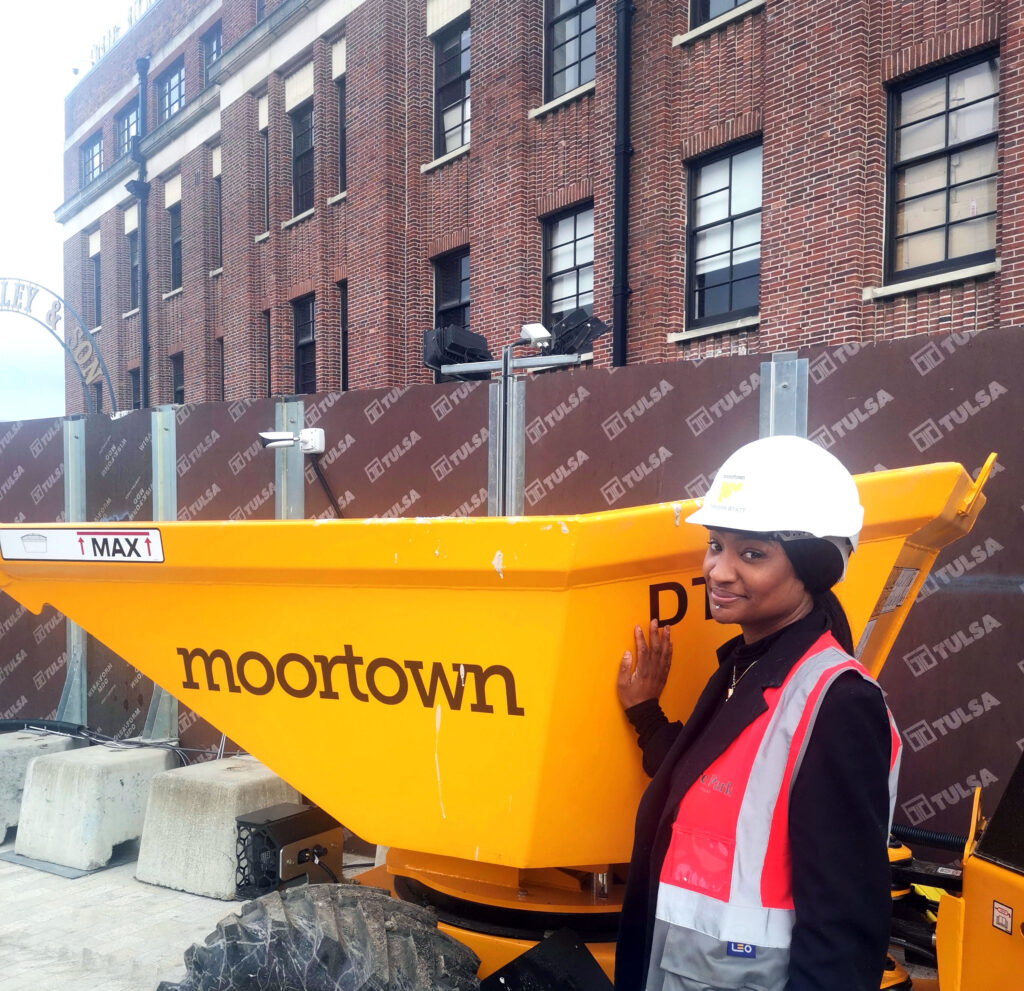 What advice would you give to someone looking to progress as a Project Manager?
Organisation
There are a lot of moving parts within this multi-disciplinary environment, the projects you will lead will have a programme and timescale that has been created to fit a strict budget, so being as prepared as possible will help you to be structured and efficient.
Communication
As a Project Manager working in a collaborative environment, it is essential that you are able to communicate clearly with your team and clients to ensure that the correct instructions, updates and direction are understood.
Flexibility
Although it is necessary to adhere to a programme and follow structure, things may not always go to plan so it helps by being adaptable and resourceful.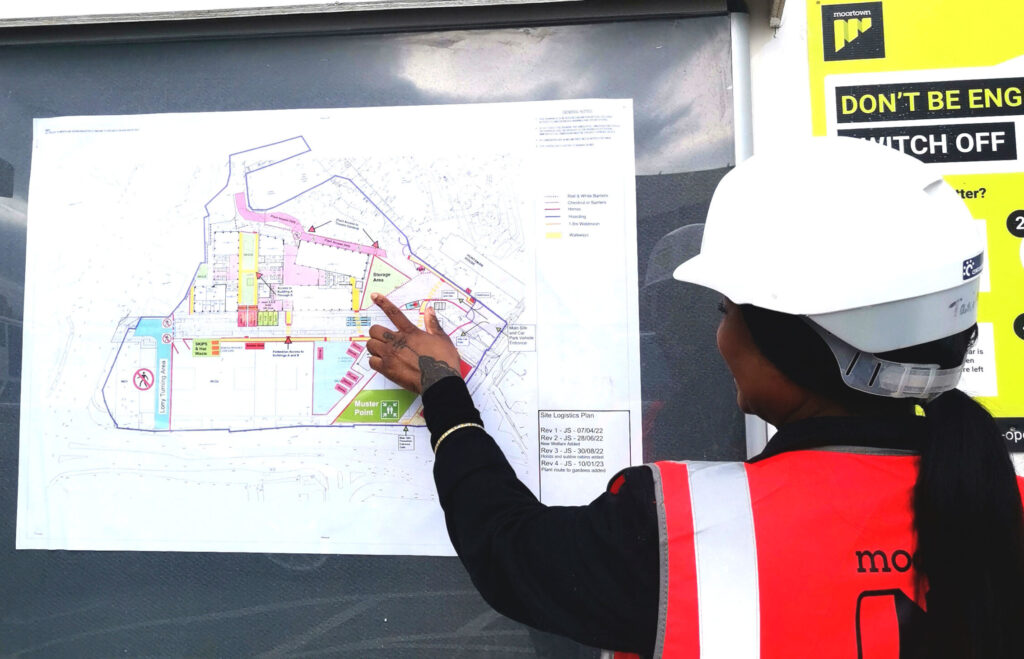 We are delighted at Tanisha's progress and development, and we'll be continuing to support and provide further training and site experience to ensure she can achieve her full qualifications.