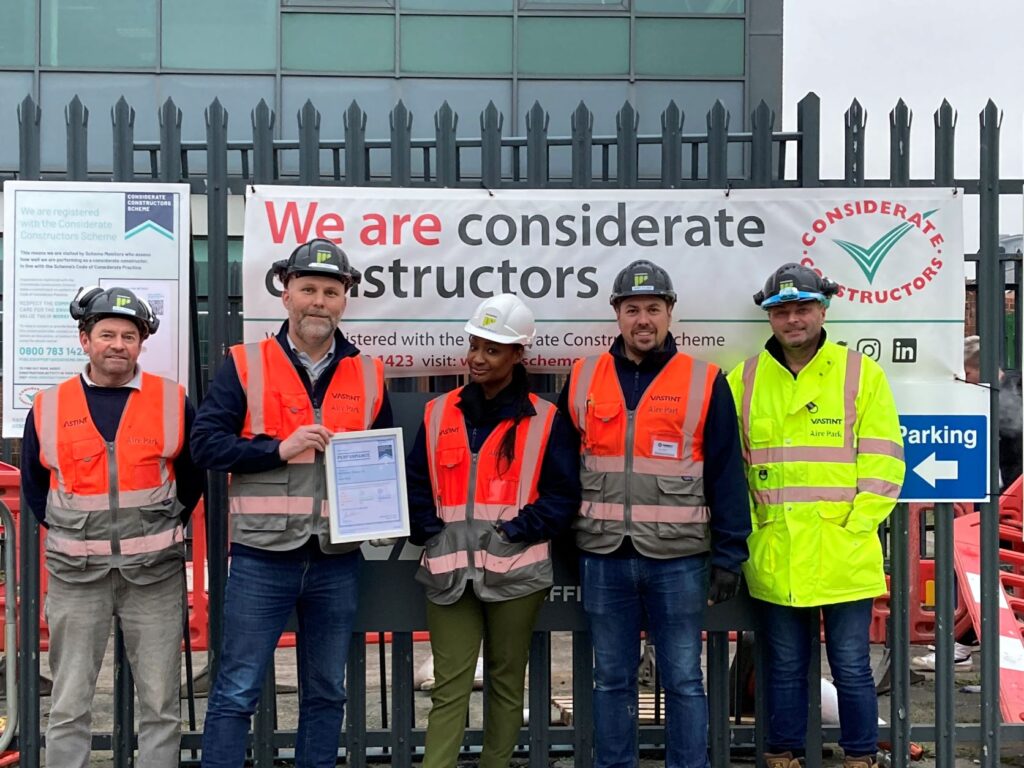 CCS Scores at Aire Park, Leeds and The Energy Centre, University of York
We were thrilled to be notified by our site teams and clients of some brilliant top scores in the Considerate Constructors Scheme (CCS). The CCS aims to support and guide positive change in the construction industry, raising standards and improving the image of construction.
The Code of Considerate Practice focuses on three key areas; respecting the community, caring for the environment and valuing the workforce.  The monitor's report praised Moortown's support for various charities, community engagement, and environmental initiatives including timber recycling and water butts for rainwater harvesting. Overall, the site scored 43 out of a possible 45 points, an excellent achievement for the whole workforce and wider company.
It's great to get the appreciation from our Clients on the hard work that is put in.

Jonathan Milnes, HSQE Director, Moortown Group.
We were also pleased to hear another of our sites received a fantastic score of 45/45. The Energy Centre at the University of York achieved an 'excellent' certificate of performance.
Thanks for your assistance on site and continuing a high standards of H&S and management of your works on site.

Mark Bennison, Senior Site Manager, Tilbury Douglas Construction Ltd.