Restoration Project Complete
Moortown Group started works on the restoration project for York Guildhall back in September 2019 and last month the job achieved completion.
The £21.7m construction will see the building stabilised through major underpinning and protected from water damage with the aim of giving it a new burst of life, located in the heart of the City.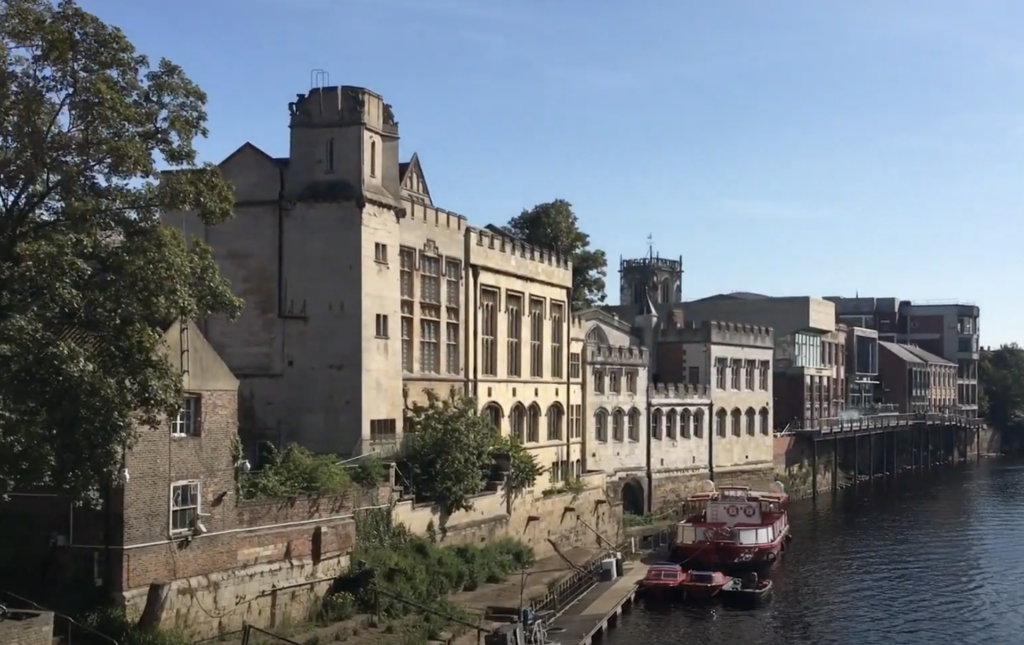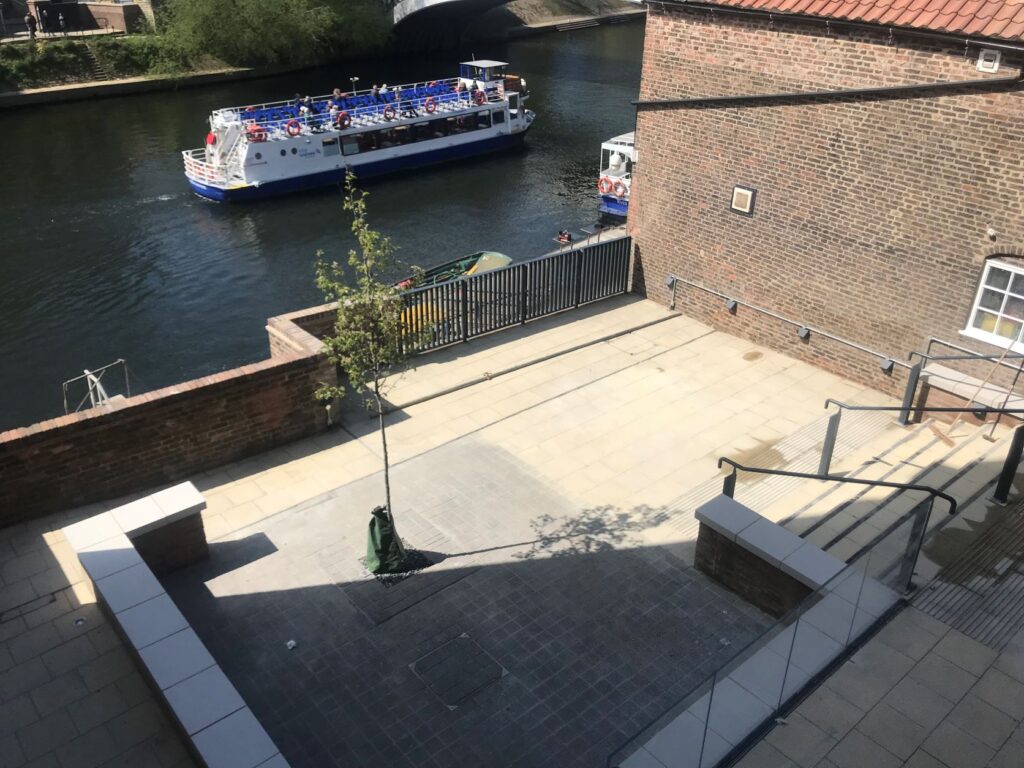 The project is a mixture of Grade I, II* and II listed buildings built around the 15th century hall and riverside meeting room. Previously, the Guildhall had only received minimum repair works since the WW2 bombings in 1942 that caused severe damage to all these buildings.
This project has required a delicate and thorough approach to fulfil and deliver extensive works to this historic building. The redevelopment of the Guildhall will allow for new spaces for community use, high quality office space, a café and a new riverside restaurant.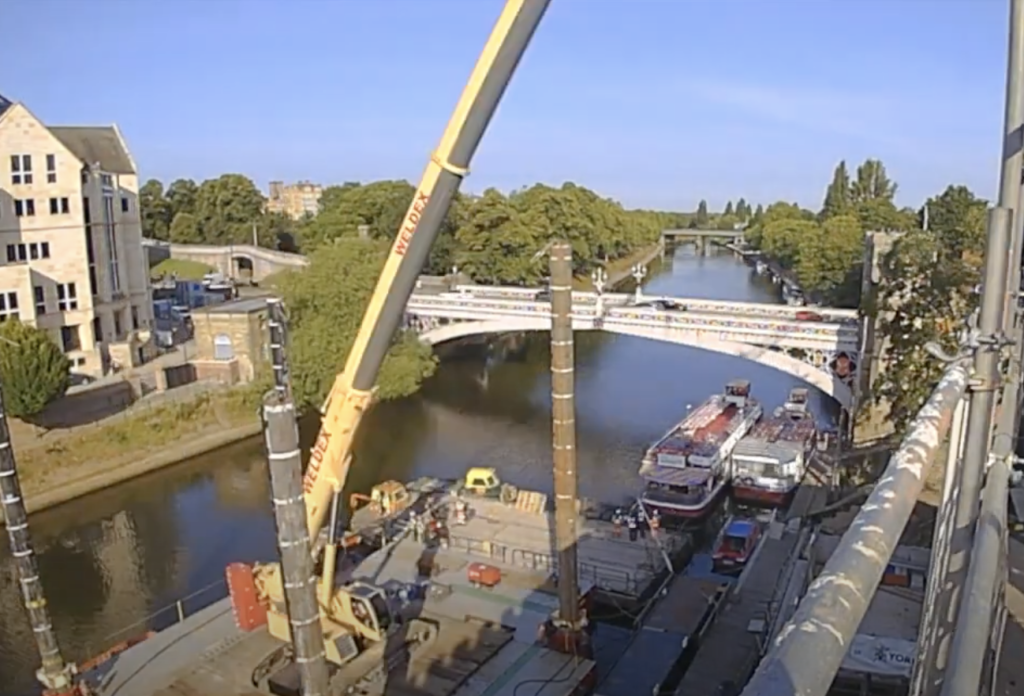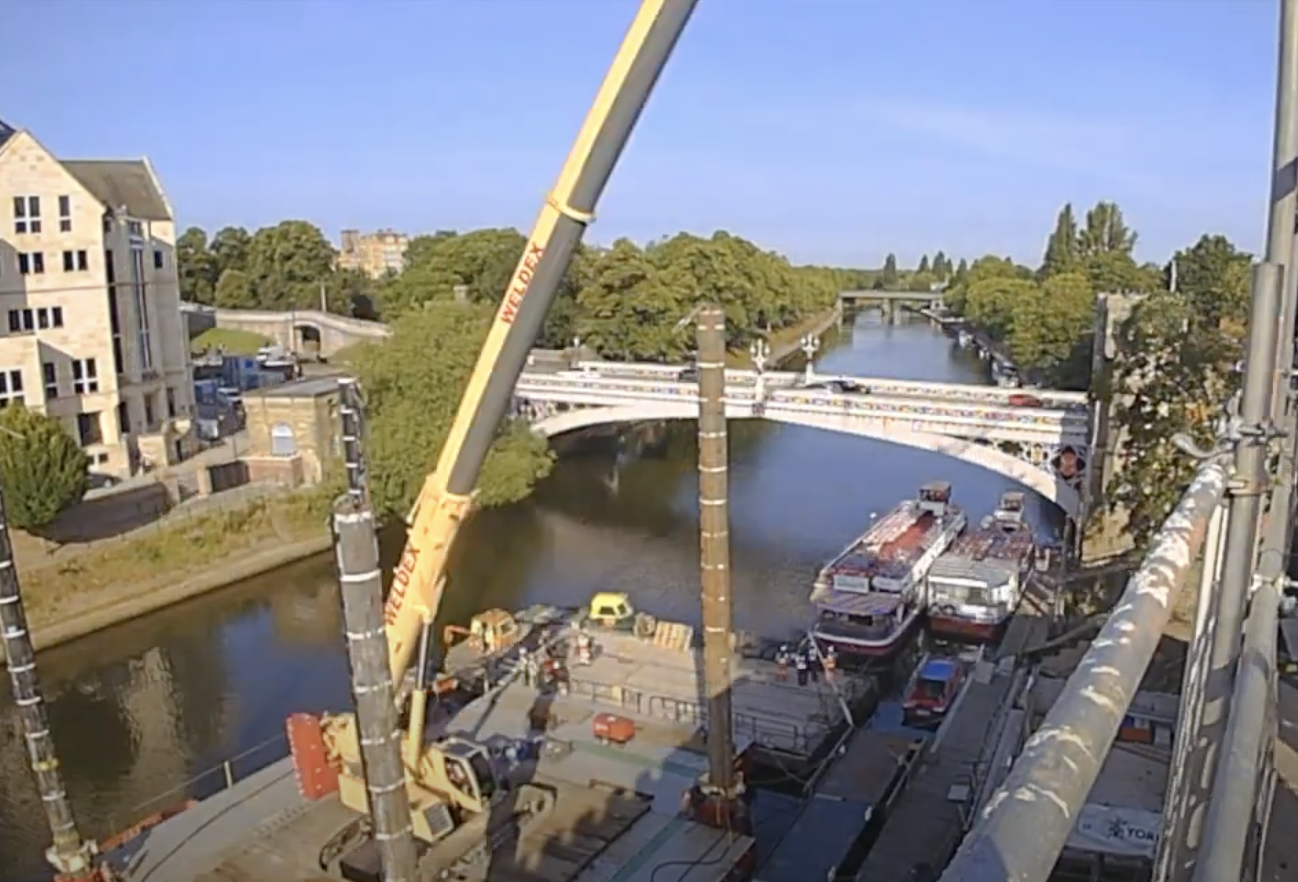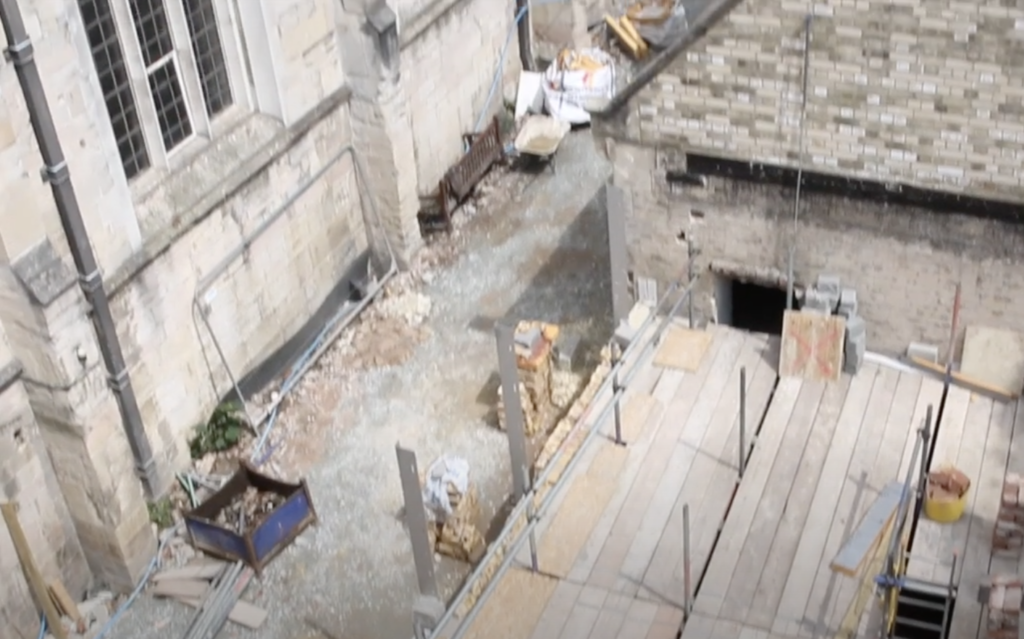 Existing issues on the site included things such as significant structural problems with the riverside tower which were subsiding and cracking. Moortown took the lead with the groundworks, RC frame and the external works.
With the location of this site being logistically very challenging alongside the River Ouse, it meant careful planning and operations to use the river in order to erect an on-site Tower Crane and provide access for deliveries. This would otherwise have proven impossible via road and allowed for the reduction of many road deliveries into a heavily pedestrianised area.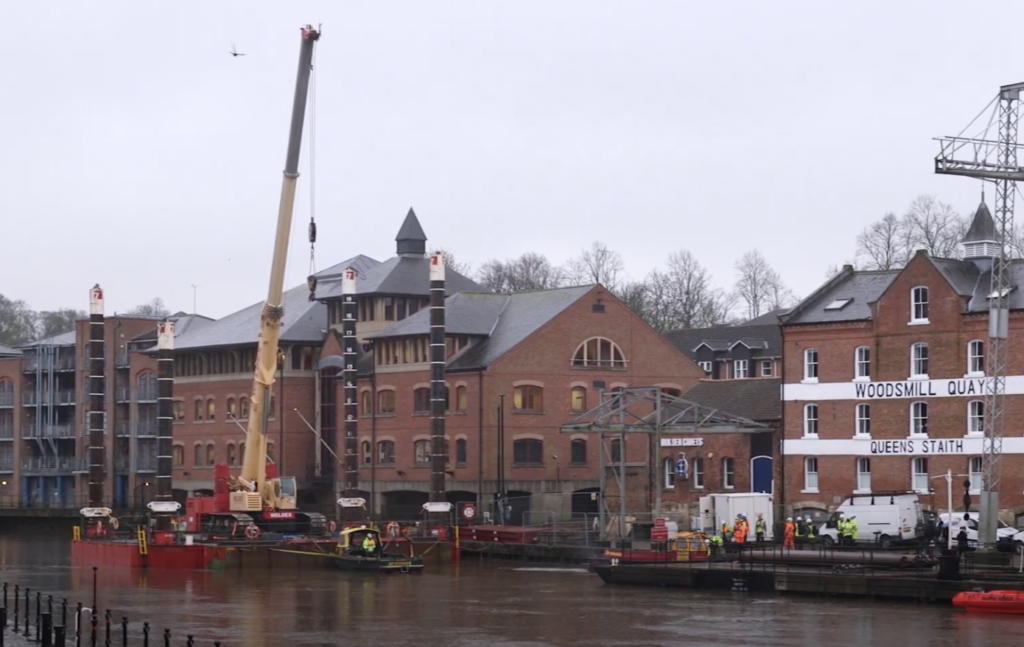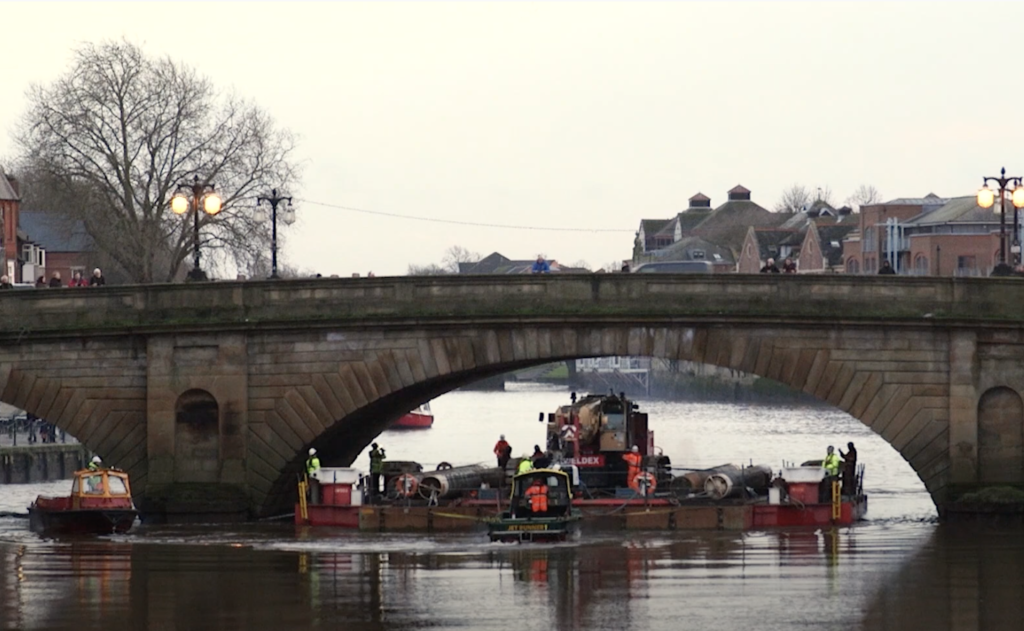 Project Manager, Rob Henderson from VINCI Construction UK, commented they were thrilled with the professional service delivered across all aspects of the project.
Moortown were with us from start to finish including completing the groundworks, superstructure slabs, lift core and the external paving. Throughout the entire project the service was excellent from a safety, quality and programme perspective. Moortown delivered within a site that was very constrained and worked with us to complete the project using innovative ways. The team were always well supervised and worked in a collaborative approach with ourselves and our other subcontractors on site. Many thanks.
A fascinating building for our Moortown team to have worked on!