Membership with Mates in Mind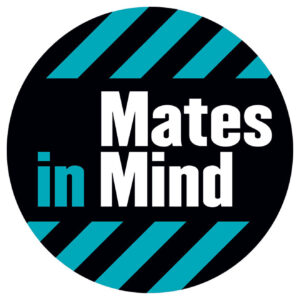 We are delighted to share we've recently enlisted as a new member of Mates in Mind. Mates in Mind is a leading UK charity raising awareness and addressing the stigma of poor mental health. They promote and lead on the development of positive mental wellbeing within the workplace with a particular focus on construction, as well as related sectors including transport, logistics, manufacturing, and others. Mates in Mind aims to provide clear information to employers about the available support and guidance on mental health and wellbeing, and how they can address this within their organisations.
After a very tough couple of years in the pandemic, support services like these are in great demand. We all have mental health, just as we all have physical health. Mental ill health can strike at any time and can affect people from all walks of life. Construction work has a variety of pressures from tight contracts to long hours, time away from loved-ones and managing budgets, not to mention the added stresses of the pandemic and now the rising costs of supplies.
Although things are improving, stigma still exists around mental ill health. As a society, we don't tend to know how to take care of our mental health like we do our physical health. This means that people may not know how to support a friend, family member or colleague experiencing a mental health issue, or where to go for support with their own mental health.
Many organisations have already taken steps to support their workforce and provided varying levels of mental health guidance. Things such as Mental Health First Aid (MHFA) is a training course which teaches people how to identify, understand and help someone who may be experiencing a mental health issue. It won't teach you to be a therapist, but it will teach you to listen, reassure and respond, even in a crisis – and even potentially stop a crisis from happening. Recognising warning signs of mental ill health, and develop the skills and confidence to approach and support someone whilst learning how to empower them and access the support they might need for recovery.
There is such high value in being able to understand how to support positive wellbeing and tackle the stigma, as Mental Health statistics show that construction is shockingly higher than the national average. As a Mates in Mind Supporter, we'll be able to have access to a range of resources, training and support, designed to help our organisation.