As the first term of study ended, we took an opportunity to revisit a recently completed project we did for Graham's Building at the University of York. After nearly 3 years of hard work, this project was finally handed over in September ready for the hoards of new students.
Our works package included earthworks, remediation, infrastructure, drainage services, district heating tranches, 20x raft foundation slabs, paving, tarmac, coloured tarmac, bodypave and the majority of all landscaping.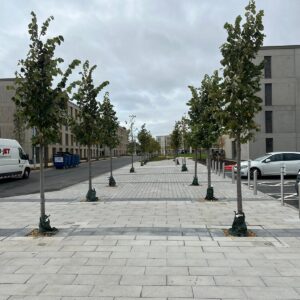 .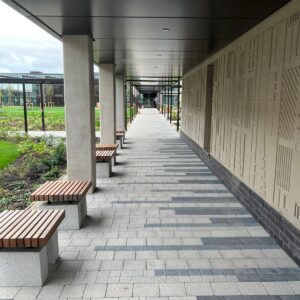 The project was handed over in two phases: The first four blocks were delivered last year, and the remainder was completed throughout this year.
With so many elements constantly active on this large site, logistics and operations had to be given careful consideration. Much of the campus needed to remain open for business as usual and allow the staff and students to navigate site safely.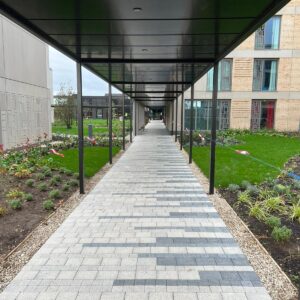 .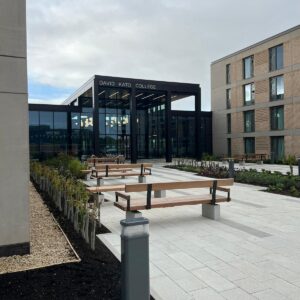 .
Once the slabs had been cast, we collaborated with FP McCann constructing the building frames / precast units. This was followed by Palmers doing the soft landscaping works following our earthworks and paving completion. We then worked alongside contractor Braniff Joinery Direct helping with the fence foundations.
With so many teams working on a vast site at different stages of the build, there was always something transforming from nothing into something. Hats off to everybody involved who helped deliver a great quality project for the University of York.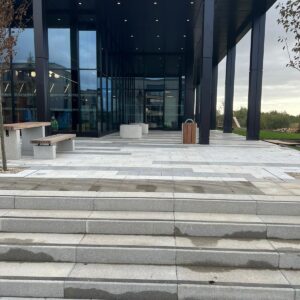 .  .