Apprentice Diaries – Finlay Keane
Finlay Keane, recently joined the Moortown team as a Groundworker Apprentice working on a live project at Halifax Bus Station. He's currently attending a course on Groundworks at Leeds College of Building.
Read on to hear Finlay's thoughts!
What is the work culture like? ?
"I joined Moortown in November last year and I'm enjoying it very much. The team here are friendly and are happy to help and guide me. My Manager Tommy encourages me to take photo's of my tasks and to keep a daily diary for my progression."
"I have learnt so much already. This includes things such as how important safety is and using my PPE correctly. Other things include learning how to take steps to protect the environment by using plant nappies for storing fuel on."
"An apprenticeship suits me very well, as I like being guided to learn new things in a practical environment and it gives me the opportunity to learn as I earn on the job."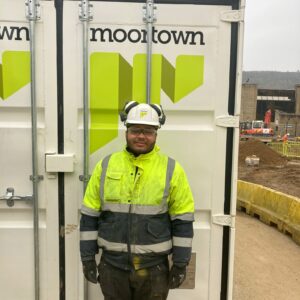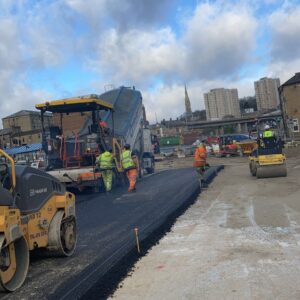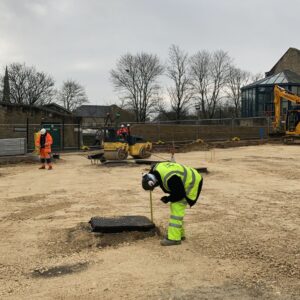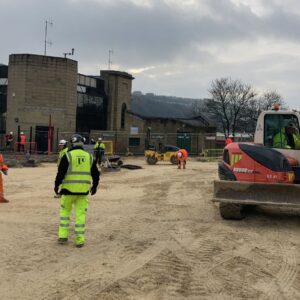 What skills have you learnt? 
Aspects of drainage, ducting, kerbing, prepping ground for tarmac
Using tools such as a wacker plate, stihl saw and discovering different tools
How to use equipment correctly
Preparation required to do my tasks
What are your future aspirations?
To be a competent Groundworker
Learn how to drive plant vehicles
To be a manger
We look forward to following up on Finlay's progress on his apprenticeship journey.